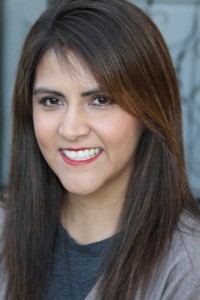 I am currently a doctoral candidate at Syracuse University in the Composition and Cultural Rhetoric program and a full time instructor at the University of San Francisco. I have been teaching writing courses for approximately 9 years, a writing center consultant for 2 years, and an editor for graduate student work. While I am interested in many areas of research and teaching, my dissertation is an archival historiographic project that inserts Latina activist Dolores Huerta into the rhetorical tradition.
In 1962 Huerta co-founded the United Farm Workers union with Cesar Chavez and became the inaugural vice-president. Huerta's work as an activist started years before she began her fight alongside Chavez, yet she still remains a relatively unknown and understudied rhetor. Generally my dissertation is an examination of the contributions Dolores Heurta makes to the understanding of ethos construction and rhetorical strategy.  More specifically, I analyze the rhetorical strategies utilized by Huerta in her role as vice president of the United Farm Workers (UFW) union and how the strategies aid in her ethos construction. In other words, this project looks to Huerta as an example of how people who are often disassociated with power can, and do, make significant societal changes. Further, this study looks at the ways in which Huerta's ethos develops through her participation in the UFW and also facilitates the development of that movement.
Beyond my dissertation my research also focuses on teacher affect and the importance of considering social location (race, gender, class, ability, and sexual orientation) in the teaching of writing. Ultimately, my aim is to add to the work of scholars that call for insightful and equitable teaching practices, especially as they relate to assessment.
This site is meant to provide a short background of my personal and professional interests as well as act as place to highlight my current work. Please feel free to contact me directly should you have any questions about my scholarship.
 This work is licensed under a Creative Commons Attribution 3.0 Unported License.